2020 has already heralded a sea-change in the use of technology and the advent of many hands-free utilities. Digital health technology has evolved by leaps and bounds over recent times. Travelling to work in jet packs and making a trip to space are not very distant dreams anymore. We are living in an era where the use of technologies in the digital ecosystem is an important tool to gauge a country's technological prowess.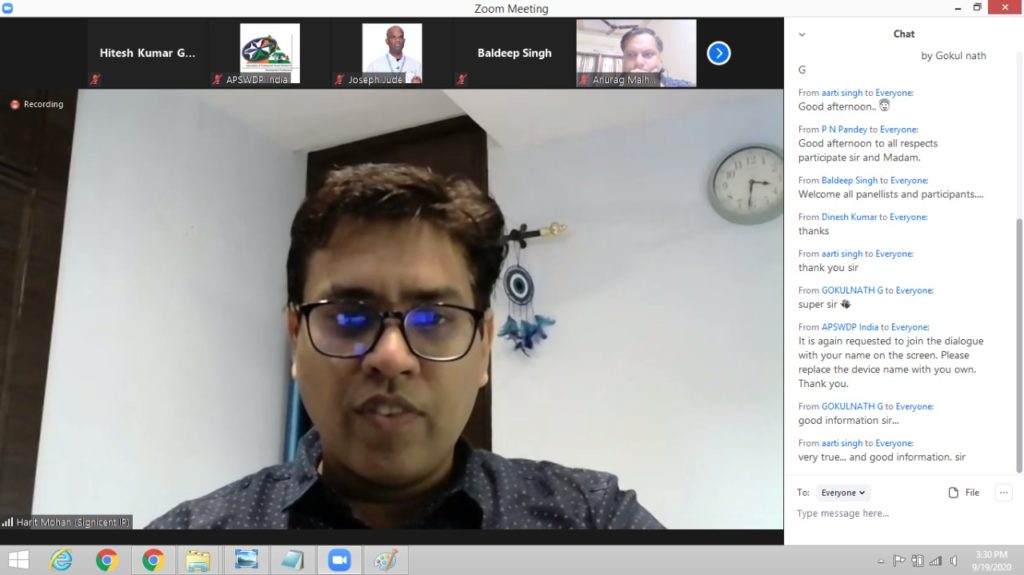 A technology evangelist, an IIT Madras alumnus and the founder of Signicent LLP, Mr. Harit Mohan presented on "Digital Technologies for Advancements in Industry Innovation & Sustainable Cities" organized by Association of Professional Social Workers & Development Practitioners (APSWDP) for a Virtual Dialogue, Series IV: APSWDP UN75 Dialogue 2020 and Beyond: What Future We Want on 19th September 2020 with the theme: Impact of Digital Technologies (under the ambit of Sustainable Development Goals). A report by NASSCOM on industries for the period 2018-2019 shows that about $3.65 trillion were spent globally on technology alone. Here's a look at some other awe-inspiring numbers:
About 50 trillion GB of data will be generated around the world by the end of 2020
There are over 4 billion connected people over the internet today
It is speculated that the number of digital voice assistants in use today will triple to almost 8 billion by 2023
India added around 128 million internet users during 2019-2020, up by 23% from the previous year.
Mr. Mohan iterated that digital technology landscape is at the helm of all industries today and innovation is evident in all areas be it agriculture, manufacturing, health services, policing, information and computing, transportation, education and fintech to name a few.
Recent trends have shown that artificial intelligence (AI), cloud computing, advanced robotics, internet of everything (the internet of things, people, processes and data together), network & connectivity, big data and analytics, cloud computing (coupled with modern-day edge computing), 3D printing, security, transparency & privacy, digital twinning, autonomous driving, the advent of 5G internet and human augmentation & extended reality are drivers of tomorrow. This becomes more evident with the fact that level- 3 autonomous vehicles will be seen on the road in the near future, agriculture sector has seen immense implication of drones and AI, companies across the globe are using drones for the delivery of items including eatables to parcels today.
With the dawn of the era of Industry 4.0, the technological engine has pushed far enough to get to a state where we can see mining being done remotely in several parts of the world. Digital technology has made immense contributions towards industry innovation and its footprints can be seen across all aforementioned domains.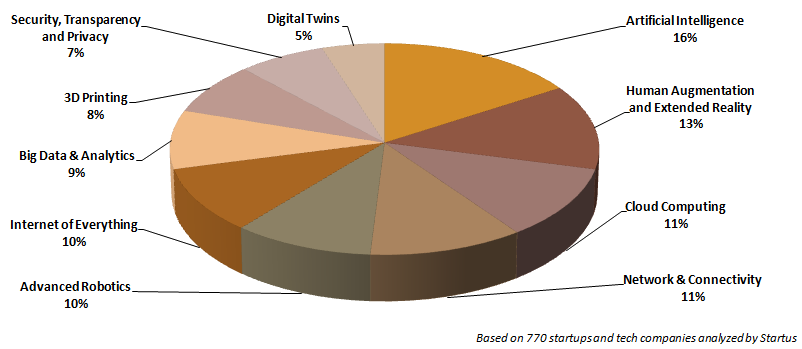 Mr. Mohan emphasized that artificial intelligence and big data have played a pivotal role in battling Covid-19 that has shaped a different future for all of us than we could have imagined. China itself has used web-based and cloud-based tools to screen and direct individuals to appropriate resources during the pandemic. An estimated rise of 60% of internet usage is seen when compared to the pre-lockdown levels of internet usage. Video conferencing apps such as Zoom have seen the silver lining in this global outage showing an increase of 10 times in usage and content delivery services like Akamai have seen a 30% escalation in content use. With time, these numbers are expected to rise for various other sectors too.
The latter half of Mr. Mohan's presentation depicted the impact of digital technologies leading to the development of sustainable cities all over the world. According to an index of sustainability by Arcadis for the year 2018, Indian cities were able to make it to the top 100 but we're far from the world leader London that ranked #1 in the index. Cities are ranked on factors such as eco-friendliness; physical attributes such as safety and resilience of habitat, economic growth depicting the state of employment, urban sustainability, adequacy of infrastructure, and goodness of social, economic and environmental impact.