In Drinkware Report we will discuss about innovative products, companies, collaborations, startups and regulatory agencies. The report also covers about technology advancements in area of thermal conductivity, durability, design of the bottle, materials innovations in designs of drinkware & beverage containers.
---
Report on Innovations in Drinkware & Beverage Containers
The beverage industry is growing rapidly. Similarly, the pace of the beverage drinkware industry is aggressively expanding. To maintain the name in the market more and more companies are looking at innovations. The drinkware report will take you through the innovations in beverage holders, beverage containers, designs, tumblers, cups, mugs, and innovative products.
Insulated Magnetic Beverage Containers
We studied an invention that discloses a beverage holder comprising a flexible sheet. The sheet has an insulating layer with two sides and each side has a wicking layer. The layer has at least one magnet embedded in the insulating layer.
The two ends of the said flexible sheet are attached to each other forming a body. Along with this, the process of preparation of magnetic beverage holder was studied, it reveals the use of thermal adhesive and heat press device to attach a magnet to the flexible sheet.
Furthermore, magnets allow the holder to maintain position on a ferromagnetic surface while the beverage is retained in the holder.
Beverage Container With a High Level of UBC Recycles
Signicent studied the technology and analyzed the same to find out how the production of beverage containers from the already used cans can be done. The composition provides reduced magnesium level (1.1- 2 wt%) to produce body stock from UBC's as higher levels of Mg.
It can cause increased body tear and leads to the problems of fabricating the neck and flanges. The method uses both body, end, and optionally tab stock for recycling. The method includes casting of molten feedstock from used beverage containers to form cast sheets and the said sheet is used to form the body and end stock, and optionally tab stock.
Smart bottle with 3 Sensors and a Heater
We analyzed the technology and found that it discloses the smart bottle which consists of 3 sensors are configured into the base of the bottle. The first sensor detects the level of liquid, the second gives temperature information and the third gives tilt information. Furthermore, the bottle comprises a heater and a controller is configured to control the heating and determine to feed based on slope information and water level. Along with this controller controls to generate an alarm according to temperature information and smart bottle capable of measuring and managing lactation anytime, anywhere, and a control method thereof.
Innovative Thermal Jacket Design
The National University of Singapore has developed a thermal jacket design using eco-friendly cellulose fibers from recycled paper waste. The jacket has different layers in which the outer layer is of Neoprene, the Middle layer is of cellulose aerogels and the Inner layer is made of Nylon and all the layers are laminated using the zigzag stitching method.
It shows exemplary nature as the temperature of the ice slurry is maintained. Inside the water bottle covered with the designed thermal jackets remains at 0.1 ◦C even after 4 h, which is the average duration of an outfield exercise.
The layers exhibit the following properties, the lowest Thermal Conductivity, Low Cost, Smooth Texture, Excellent Durability, Weather Proof, High Abrasion, and Tear Resistance.
Drinkware Report: Innovative Beverage Container Products
LASER ENGRAVED GIFTS (USA) has developed Velour Beverage Cooler astonishing cooler. This can cooler is soft to touch, as well as wear/ water-resistant. It is laser engraved with a striking carbon etched burnt logo with high durability.
Yeti rambler 12 oz colster can insulator is setting bars across the market. These colsters are insulated with a double-wall vacuum. It has YETI thick steel which makes it stronger and more durable drinkware. It is made with NO SWEAT™ DESIGN and DURACOAT™ COLOR is built for wild with no cracking and chipping.
Unbreakable Tumbler
Steelite International (UK) has developed Hiball tumbler Hiball tumbler. It is made up of extraordinary Tritan TM Copolyester which is unbreakable even when it falls and stays cleans even after 500 trips of the dishwasher.
Easy to Hold Design
HYDRO FLASK (USA) has developed the 16 oz Tumbler with stainless steel. Tumbler is made of Pro-grade stainless steel with easy to hold design. It easily fits in most of the cupholders. Also, it has a Press-in lid that features Honeycomb Insulation™ for additional temperature control and splash resistance. It keeps cold drink cold for 24 hrs and drinks hot for 6 hrs.
Innovative Cups/ Mugs
LASER ENGRAVED GIFTS (USA) has developed 16 oz earthtones ceramic mugs. It is made up of earthtone ceramic material. It has a tapered handle, stone finish, and never fading deep-etch engraved logo.
SP GIFTS (IRELAND) has developed Hdc 1002-ax hometip pocket mug. It is made up of ceramic material. It has an extra slot or pocket to keep cookies in it.
Double Walled Insulated Stainless Steel Bottle
32oz Kewler™ Opener Bottle has TempLock™ double-wall vacuum insulation which keeps drinks up to 72 hrs iced, 32 hrs cold and 20 hrs hot and at the same time is Sweat-free. It is provided with a bottle opener cap which is made up of ThermaGrid™ waffle insulation to preserve drinks at optimum temperature. It is BPA and Phthalate free and electro-polished stainless steel doesn't transfer flavor, no metal after taste.
Bottle with USB Rechargeable Bluetooth Speaker Lid
15 oz PURE Waves Bottle is made up of stainless steel which is BPA, BPS, and BPF free. It has 304- grade stainless steel double outer wall and copper- plated inner wall. It is triple insulated. It is provided with USB Rechargeable Bluetooth Speaker Lid.
---
Each year Signicent provides consultancy to hundreds of organizations to help transform their innovations to value.
---
Reusable Himalayan salt Tequila glasses
Himalayan Salt Tequila Glasses are made up of Himalayan salt which is naturally antibacterial and stable which makes them reusable. They are hand-carved.
Smart insulated flask with temperature display
Huawei has announced a smart 3 layered insulated flask with a lid that shows the real-time temperature of the water. Huawei Smart insulated flask features three color prompts to describe the temperatures like blue color denotes temperature to be below 35° C. It can insulate water for up to 24 hours and let users set up to 15 drinking alarms.
Collapsible Neoprene Magnetic Can Coolie
Lake Life Magnetic Can Coolie has 2 strong magnets on one side which helps in a strong grip against metal surfaces and keeps the drink secure to the surface. It is made up of neoprene material that is collapsible which keeps drinking cool for a longer period of time.
D-Still 1.5L Polycarbonate Water Pitcher with a Removal Base
This bottle is made up of Polycarbonate which is an unbreakable plastic. It offers superior strength, quality and delivers long-lasting brilliance. It is provided with a removable base. It is both BPA and dishwasher safe.
Drinkware Report: Collaboration Among Companies
MiiR is a design-forward and generosity-driven drinkware company with a social and environmental mission. Cotopaxi is an outdoor gear brand and Benefit Corporation with a social mission. They offer conscious customers responsibly designed apparel and gear whose sales support our mission to alleviate poverty.
Cotopaxi and MiiR create a new Sustainable Partnership to tackle the Single-Use Plastic Crisis by launching a New Water Bottle collection line. The reusable collection features the MiiR Llama tumbler (16oz), MiiR Llama wide-mouth bottle (20oz), and MiiR Llama camp cup (12oz), made from BPA-free Thermo 3D™ Double Wall Vacuum Insulation Technology construction, Hardshell™ powder coat, and has a lifetime warranty.
Report on Global Drinkware Market
The global Drinkware market size was valued at USD 4.81 billion by 2026 and is estimated to expand at a CAGR of 3.04% in the forecast period of 2019 to 2026. It is convenient to use and offers Low risk to health. Moreover Eco-friendly and Reusable Products.
The product type includes wine glass, beer glass, coffee mugs, and teacups, etc. The material includes Polymer, metal, glass, silicone, ceramic, etc. And distribution channel goes through supermarkets, independent stores, and E-commerce.
Drinkware Report: Players in Drinkware and Coolers
YETICoolers, LLC is located in Austin, TX, United States, and is part of the Plastic & Rubber Product Manufacturing Industry. They produce ice chests or coolers which are portable and majorly made of foamed plastics.
ORCAstands for Outdoor Recreation Company of America and is part of the Nonalcoholic Beverage Manufacturing Industry. They produce hard and soft coolers, all types of drinkware, and accessories in sports.
Hydro Flask is located in Oregon, United States. They produce insulated hydration vessels for beverages and food including a range of coolers.
RTIC is located in Texas, USA, and offers high-quality coolers with all of the features customers want – at a fraction of the price, customers can buy in a retail outlet. They produce different types of coolers and drinkware.
Start-Ups
DStill Founded in 2015 by Dan Richard and Simon Noble, is an Australian-owned business specializing in premium drinkware products. They supply unbreakable drinkware such as barware glasses and are cheaper in cost.
Pure Drinkware Founded in 2015 by Chip Lovern which provides a range of stainless steel drinkware that are BPA, BPS, and BPF free. Drinkware is vacuum insulated, double-walled 304 stainless steel with the copper plated inner wall. They are provided with Tritan, Twist-on, spill-proof lids.
Earthwell Founded in 2015 in Portland which they design and make premium finished stainless steel drinkware. The stainless steel used in this drinkware is BPA-free and provides the cap design which is made of walnut or maple hardwood.
Report on Drinkware Regulatory Authorities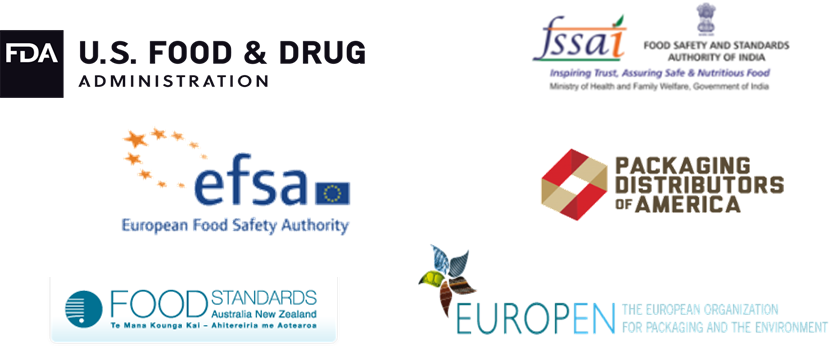 ---
Recent Reports