The objective of the report is to identify the technological advancements in the area of sweet vaccines. This Glycoconjugate vaccines report explicitly focuses on innovative methods for the production of glycoconjugate vaccines for animal health, human food safety, and zoonotic diseases. The key deliverables insight as per the report will be based on the following:
Emerging technologies and methodologies for the production of bioconjugate vaccines.
New technological tools to develop glycoconjugate-based vaccines.
Scientific references include patents and scientific literature documents.
Competitive Intelligence (Key-players, Open Innovations, innovative products, etc.).
---
Sweet vaccines are glycoconjugate-based vaccines that are composed of synthetic glycoconjugates along with an inhibitor. Both glycoconjugate and inhibitor play a vital role in vaccines. The lipopolysaccharide epitope is imitated by synthetic glycoconjugate, which causes antibodies to be made that bind to the bacteria and inhibit growth. The inhibitor prevents the export of capsular polysaccharides while allowing antibodies to enter the inner core of the lipopolysaccharide.
Associated Problems
Conjugate vaccines are produced either by chemical synthesis or biologically in Escherichia coli cells. These cells have been proven to be safe and efficacious in protection against several deadly bacterial diseases. However, the method is slow & requires the successful expression of recombinase systems from plasmids to allow chromosomal integration of glycoengineering components. It cannot be applied to other Gram-negative bacteria and scarcity in genetic manipulation tools.
The conjugates have been synthesized successfully using various cross-linking or coupling reagents, such as homo-bifunctional, hetero-bifunctional, or zero-length crosslinkers. These agents establish reactive sites onto the side chains of reactive amino acid molecules on the carrier or immunogenic molecules. And if these sites have not neutralized, they are free to react with any undesired molecule in vitro or in vivo that ultimately affect the composition and becomes problematic.
Viable Solutions
This section of the Glycoconjugate vaccines report focuses on innovative and viable solutions for the problems associated with conjugate vaccines.
Glycoengineering Platform for the Production of Conjugate Vaccines
The development of Mobile-element Assisted Glycoconjugation by Insertion on Chromosome or MAGIC overcomes the constraints of existing conjugate vaccine design methods. The degree of polymerization observed in the F. tularensis conjugate vaccine developed using the MAGIC integrated strain demonstrated the enhancement in glycoconjugate production.
It is a rapid, robust, and versatile approach that could be used for bio-preparation to develop vaccines against bacteria, especially AMR diseases. It reduces the demand to cultivate vast cultures of pathogens for chemical conjugation and cell-free glycosylation. It prevents potential health risks linked to culture spillage, which could lead to an outbreak of a disease.
Immunogenic composition comprising Glycoconjugates
Development of immunogenic composition for the treatment of bacterial infection, disease, or condition comprises (2-((2-oxoethyl) thio) ethyl) carbamate (eTEC) linked glycoconjugate, eTEC spacer (replacing cross-linking agent), a carrier protein and an adjuvant.
The immunogenic composition elicits a protective immune response in a subject. The glycoconjugate in the immunogenic composition is used as a medicament for vaccines.
The novel Glycoconjugates or immunogenic compositions are used to generate functional antibodies as measured by the killing of bacteria in an animal efficacy model. The immunogenic composition can be used for human, veterinary, animal, or agricultural treatment.
---
Each year Signicent provides consultancy to hundreds of organizations to help transform their innovations to value.
---
Market
According to the market experts of Signicent, the market for conjugate vaccines had grown to more than USD 14.4 billion in 2021. The market is further estimated to expand at a CAGR of 11% during the forecast period of 2022-2027, reaching more than USD 27 billion by 2027.
Growing consumer demand for medications to prevent pneumonia and acute respiratory infections is driving market expansion. Conjugate vaccines offer numerous benefits, which are expanding their use.
Market Segmentation
Under this section of the glycoconjugate vaccines report, the different market segments of conjugate vaccines have been highlighted. By focusing on those specific segments which are not reaching the market efforts, one can explore new markets. Major types of conjugate vaccines are segmentized into:
Monovalent Vaccine
Multivalent Vaccine
Based on the pathogen type:
Based on disease indication are:
Pneumococcal
Influenza
Diphtheria Tetanus and Pertussis (DTP)
Meningococcal
Based on patient type are:
Key Players
This section of the glycoconjugate vaccines report highlights the top companies that are working on glycoconjugate-based sweet vaccines.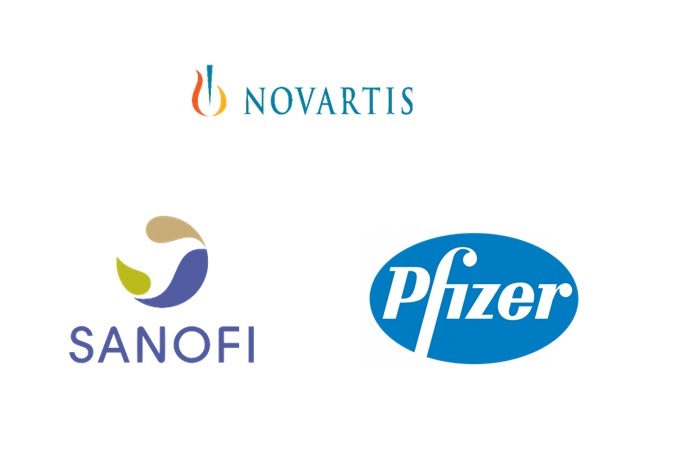 Collaboration (2022): BEVA, BEF and BHA
British Equestrian is the National Regulatory Body for Horse Sports in the United Kingdom and is associated with the Federation Equestre Internationale (FEI), the international governing body of equestrian sports. It seeks to provide equestrianism with leadership, vision, and purpose.
BEVA is a leading equine veterinary association dedicated to upholding high standards of equine health and welfare. They improve veterinary and allied sciences, promote scientific excellence, and educate equine veterinary professionals all around the world.
The British Horseracing Authority is responsible for the governance, administration, and regulation of horse racing and the wider horse racing industry in Britain.
The British Equine Veterinary Association (BEVA), British Equestrian (BEF), and the British Horseracing Authority (BHA) collaborated to assess and minimize the impact of a shortage of equine influenza vaccine. BEVA is working with the three vaccine manufacturers to analyze the impact of the shortage and identify measures to both reduce the harm to equine health and prevent disruption to equestrian competition.
---
Recent Report