The objective of the report is to conduct technological intelligence on "Sugar Production." The sugar production report will include the following aspects:
Recent innovations & Trends
Market Analysis
IP protection & Open Innovation
---
Sugarcane, on an average, accounts for nearly 80% of global sugar production. However, innovative sugar substitutes are gaining popularity as low-calorie sweeteners have the same taste and texture as table sugar.
Problems Associated with Table Sugar
The majority of food items these days contain sugar as a major constituent, but according to dietary guidelines, sugar intake should be reduced.
Sugar consumption is a major contributor in causing Diabetes mellitus, which is increasingly prevalent in today's world. Reduction in sugar intake may require sugar substitutes.
Rebaudioside M has a pleasant taste among steviol glycosides, but its availability is a big concern.
Innovative Sugar Substitutes
D-allulose as an alternative
D-allulose is a rare monosaccharide with 70% sweetness of sucrose and has shown anti-DM effects in Asian populations. It has 1/10th of the calories of sugar and does not raise blood sugar levels.
According to the Food and Drug Administration (FDA), allulose provides about 0.4 calories per gram, which is significantly lower than the 4 calories per gram in sugar. Scientists can produce allulose in the laboratory, but it is also found naturally in some foods, such as dried fruits, brown sugar, and maple syrup.
Rebaudioside-M Production
Suntory Holdings has come up with a non-genetically modified Stevia plant containing high rebaudioside M, which is characterized by containing 2% or more of rebaudioside M with respect to the total amount of steviol glycosides contained in the leaves. The stevia plant has a non-genetic mutation in one of its genes to increase the content of rebaudioside M.
PepsiCo has developed a method comprising rebaudioside A or rebaudioside D as a substrate, and in the existence of a glucosyl donor, rebaudioside M is generated through the reaction of the substrate under the catalysis of UDP-glucosyl transferase and/or recombinant cells containing the UDP-glucosyl transferase.
DSM holds a patent for the preparation of rebaudioside M. The method converts a first glycosylated diterpene into a second glycosylated diterpene. Microorganism used in the fermentation process belongs to the genus Yarrowia.
Sweegen is the first company to receive the European Food Safety Authority (EFSA) panel's safety status for any steviol glycoside produced by alternative and sustainable technologies. To achieve high-purity stevia leaf sweeteners, Sweegen uses a bioconversion process starting with the stevia leaf. This process enabled Sweegen to obtain the non-GMO project verification for its Signature Bestevia stevia sweeteners in the U.S. market.
BESTEVIA® Reb M stevia leaf sweetener is 200 to 300 times sweeter than sugar. It gives significantly less bitterness and aftertaste than conventional stevia sweeteners. It enables us to achieve levels of sugar reduction that were impossible or unpalatable until now.
---
Each year Signicent provides consultancy to hundreds of organizations to help transform their innovations to value.
---
Market
According to the market experts of Signicent, the global sugar substitute market is expected to expand at a CAGR of 5.3% during the forecasted timeline (2021-2026). And the market is anticipated to reach $22.75 Bn by 2026 from $17.54 Bn in 2021.
Market Segmentation
This section of the report hereby will take you through the market segmentation to understand the global trends of low-calorie sugar production. The market categorization of sugar substitutes is based on different factors such as:
By Type
Natural Sugar Substitute
High-Fructose Corn Syrup
Sucralose
Solid Form
By Application
Table Sweetener
Pharmaceuticals
Animal Feed
Soft Drinks
Nutraceuticals
Startups
Fooditive
Fooditive is a food-tech startup established in 2018 that makes plant-based ingredients, especially from stevia. The company is popular for sweeteners made from apples and pears.
Savanna
The company belongs to a leading European food group named Pfeifer & Langen IHKG. It is an innovation-driven German startup founded in 2017. It makes functional carbohydrates with special nutritional properties like allulose.
Acquisition
DouxMatox is a global food-tech company providing improved nutrition through sugar-based sugar-reduction solutions. The company's technology is based on more efficient delivery of active ingredients to the target receptors resulting in 35-50% less use of the ingredients.
Hi-Food is an Italy-based developer and producer of functional food ingredients for the conventional food industry. The company creates ingredients that are allergen, animal, and chemical-free with excellent functionalities.
DouxMatox has partnered with Hi-Food for commercializing its sugar-reduction product 'Incredo Sugar.' The sugar reduction ingredient will be sold outside Israel for the first time.
Key Players
In this section of the report, the global manufacturers of sugar substitutes are enlisted.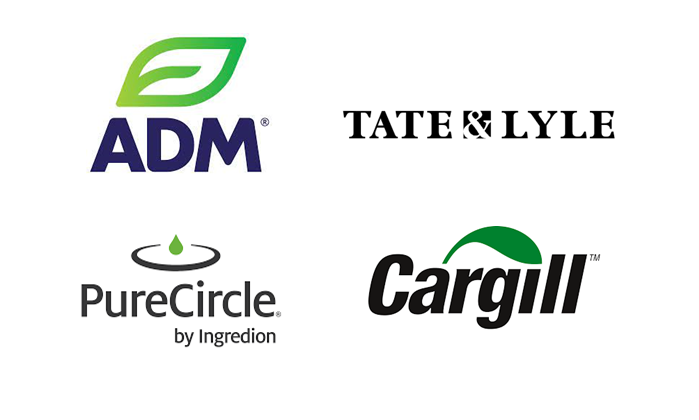 ---
Recent Report