The objective of the report is to conduct a technology intelligence study on "processing & packaging of Meat Extenders". The Meat Extenders Report will cover the innovations in the processing & packaging of meat extenders along with market & cost analysis.
---
Soy & Mung bean as a meat extenders for meat products
The low-cost legumes (low-fat soy flour and mung bean powder) used as meat extenders have boosted the nutritional value of the buffalo meat product (by improving protein and fiber content while reducing the fat content).
Soybean is a vital source of protein for feeding farm animals. It ultimately results in yielding animal protein for human consumption. Soybean, often known as soya bean (Glycine max), is a legume species native to East Asia. The flour form of Soybean is used as a meat extender in the products.
Mung bean (Vigna radiata), often called green gram or maash, is a legume plant species. Its protein content ranges from 20% to 50% of its total dry weight, with albumin (25%) and globulin (60%) serving as the two main storage proteins—Mung bean is used as a meat extender in powder form.
Challenges
Meat products are regarded as unhealthy food due to their high-fat content. Therefore, there is a growing need for meat products containing less fat content while retaining their flavour and texture profile.
When the processed bacon slices are compressed into the desired shapes to achieve uniform thickness, internal cracking and breaking occur, mainly when handled at cold temperatures.
The consumption of synthetic chemical substances to regulate lipid oxidation and eradicate bacteria in packaged meat.
When it comes to buying meat and poultry products, people are mostly concerned about animal welfare, label accuracy, and the use of antibiotics and preservatives in meat production.
Innovative Solutions
Meat Extenders report hereby talks about the innovative solutions encountering the various challenges associated with meat products.
Soybean and Mung bean are widely used in meat products to improve the meat quality or to substitute fat from current meat products due to their high protein content and low cost.
A processing device capable of controlling meat slab dimensions and minimizing internal cracking/seam separation/breaking during the pressing operation.
A meat processing device that is designed to produce bacon slab dimensions suitable for slicing. The width and thickness of the top/flank end and the bottom/brisket end of the hanging belly are both controlled during the smoking and heating process to better conform to the desired slice dimensions required in the finished product while limiting the damage to the slab and slices.
The prerequisite use of natural antioxidants to improve meat quality and prolong its shelf life. Plant-based phenolic molecules can be adopted as an alternative to chemical preservatives as the use of chemicals is inevitable. The peel powder extract of Passion fruit has recently been used as a natural antioxidant and antibacterial for frozen meat.
Antimicrobial Meat wrapping Nanopaper
An antimicrobial wrapping nanopaper infused with bacterial cellulose was formulated. They had successfully incorporated the postbiotics of Lactobacillus plantarum into nanopaper. Response Surface Methodology was used to optimize the BNC (P-BNC) films incorporated with postbiotics. The antimicrobial activity of P-BNC films against Listeria monocytogenes was examined. The Listeria monocytogenes in ground meat was fully eliminated by nanopaper.
For an optimum P-BNC film, the composition of the film would be BNC with postbiotics at a concentration of 21.21% and an impregnation period of 28 min. Meat wrapped by P-BNC film displayed a massive drop in total mesophiles and psychrophiles count. There were no detectable sensory alterations in meat wrapped with nanopaper. Therefore, BNC can be considered an appropriate carrier for the fabrication of antimicrobial films for food applications using LAB postbiotics.
---
Each year Signicent provides consultancy to hundreds of organizations to help transform their innovations to value.
---
Competitive Intelligence
Signicent consistently tracks the upcoming innovations and market dynamics of meat extenders. Our experience and understanding of the area can help better R&D, help solve the bottleneck, find suppliers and understand the state of art search.
Key Players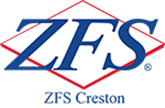 ZFS Creston is Canada based company established in the year 2018. They are the suppliers of various food ingredients including soy flour, flakes, and grits. ZFS Creston soy flour is a value-added, high-protein ingredient utilized by manufacturers in many arenas, including human food manufacturing.

Targray is a global marketer and supplier of renewable fuels, electronic materials, agricultural goods (including mung beans), and refined products located in Canada. They work with mung bean suppliers, traders, and producers to meet the growing demand for this popular legume.
Startup in Spotlight
The Better Meat Co. was founded in 2018 and is headquartered in West Sacramento, California, USA. They make plant-based proteins that food service providers and meat companies can seamlessly blend directly into ground meat with plant formulas to give consumers an all-around better product of the same great taste, less saturated fat, less cholesterol, and fewer calories.
The Better Meat Co. has introduced Rhiza mycoprotein as Meat Extender. It is a whole food, complete protein ingredient that is versatile, allergen-free, neutral in taste, and has the natural texture of animal meat. They use potatoes as their main ingredient and use a fermentation process after which the final product is harvested.
Collaboration
Better Meat Co. (a Lever VC portfolio firm) formed a national agreement with Perdue Farms, a leading chicken producer in the United States, in the year 2019 to develop plant-based blends that can be smoothly mixed into blended meat products. Perdue will get plant-based blends from the company, which will be combined with Perdue chicken to form the Chicken Plus product line.
---
Recent Report