The nutraceuticals report addresses the challenges experienced by people and their innovative solutions to overcome them. The report will take you through the global market trends covering market size, segmentation, startups, collaborations, and key companies.
---
Nutraceutical products are non-specific biological therapies that promote general well-being, control symptoms, and prevent malignant processes. They are rich in natural components that are beneficial in preventive medicine or disease treatment.
The philosophy behind nutraceuticals is to focus on prevention. As per the saying by the Greek physician Hippocrates (known as the father of medicine) said, "let food be your medicine." The role of Nutraceuticals in human nutrition is one of the most important areas of investigation, with wide-raging implications for consumers, healthcare providers, regulators, food producers, and distributors.
Positive Aspects of Nutraceuticals
Nutraceuticals provide a number of potential advantages. Some of the beneficial health effects of nutraceuticals that are discovered during the research are listed below.
Anti-Aging Effect
Nutraceuticals help to reduce the aging effect on the body during old age when the body parts decline to function.
Human Health Value
Nutraceuticals are mainly obtained from natural resources so it helps to increase human health value.
Chronic Diseases
Nutraceuticals can treat chronic disorders caused due to the lack of nutrients in the body with growing age.
Life Expectancy
Proper intake of nutrients through nutraceuticals in the body can increase life expectancy.
Metabolism Rate
Nutraceuticals can help you get the nutrients you need and boost your metabolism.
Utilizing Nutraceuticals to prevent Diseases
Nutraceuticals are enriched in various natural compounds, which are proven to be efficacious in preventative medicine or the treatment of disease. Different kind of diseases that can be prevented by active compounds present in nutraceuticals are:
| | | |
| --- | --- | --- |
| Sr. No. | Nutraceutical | Disease |
| 1 | Soy Protein | Diabetes |
| 2 | Creatine | Parkinson |
| 3 | B- Carotene | Alzheimer |
| 4 | Dietary Fibers | Obesity |
| 5 | Lycopene | Cancer |
| 6 | Omega-3 | Cardiovascular |
| 7 | Glucosamine | Inflammatory |
Problems Associated
Some of the major problems associated with nutraceuticals have been discussed in this section of the report.
Epilepsy is a serious concern that might be inherent or triggered by a brain injury. Improper treatment leads them to outgrow seizures as they reach adolescence.
The susceptibility of premature newborns to diseases like sepsis and necrotizing enterocolitis is increased by gut dysbiosis when combined with their immune systems and immature state of guts.
The low oral bioavailability of lutein limits its use as a nutraceutical since it is unstable in light, heat, pH, oxygen, and water.
The degradation and instability of Human IL-10 protein in the gastrointestinal tract leads to Inflammatory Bowel Disease (IBD).
---
Each year Signicent provides consultancy to hundreds of organizations to help transform their innovations to value.
---
Innovative Solutions
This section of the Nutraceuticals Report highlights some of the recent innovations in the field of nutraceuticals.
Nutritional Hemp Supplements
Products derived from the Cannabis sativa plant are used to cure diseases like migraines, epilepsy, autoimmune diseases, depression, and many more. Purified cannabidiol (CBD) has received regulatory approval to treat childhood epilepsies that are uncontrollable.
HRB Probiotics
Administered probiotics is one possible method for restoring healthy gut microbiota in preterm newborns. Human-Residential Bifidobacterial probiotics help in immune response and ameliorate allergic reactions in healthy adults.
Solarplast
Solarplast is an organic dark-leafy green extract that has undergone a proprietary manufacturing procedure that enhances its enzymatic properties. It contains antioxidant product that helps to increase metabolism and reduce aging factor.
Liposomal Powder Formulations
Drugs containing liposomes are dried through spray or freeze drying and help to reduce systemic toxicities. Increasing the stability of Lutein by various technologies such as encapsulation can be a viable solution.
Recombinant strains for IBD treatment
Recombinant probiotics producing specific proteins help in the prevention of many diseases. These genetically modified probiotics with anti-inflammatory properties help to increase intestinal IL-10 levels.
These genetically altered Bifidobacterium strains were assessed for their ability to treat colitis both in vitro and in vivo. These strains are being regarded as innovative medication alternatives with IBD therapeutic potential.
Market
According to the experts, the global nutraceuticals market size was valued at USD 407.65 Bn in 2021 and is expected to grow at a CAGR of 6.0% during the time period of 2021-2026 to reach USD 546.38 Bn by 2026.
Market Segmentation
The market experts at Signicent have segmented the nutraceuticals market into the following factors:
By product type, the market can be segmented as:
Dietary Supplements
Functional Food
Functional Beverages
By Geography, the market can be segmented into:
North America
Europe
Asia Pacific
Latin America
Key Players
This section of the report highlights the key players working in the nutraceuticals market.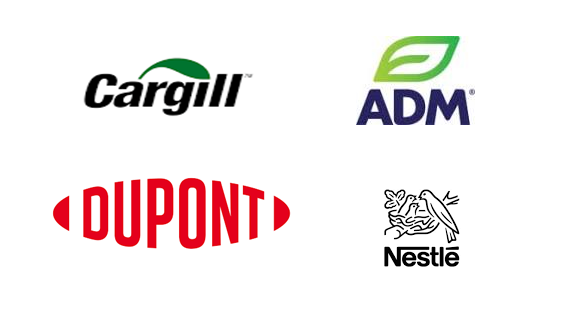 ---
Recent Report