Lord Younger, IP minister at UK, has said, "Inspiration and inventive thoughts can emerge at any time, but acting on them quickly can often be the catalyst for making a real difference to the success or otherwise of an idea. Government is committed to making it easy for innovators to turn their ideas into business growth. I am sure this will help to create a streamlined and flexible patent service and bring more choice for those who use it."
With this, a new proposal has been introduced for "superfast" patent service where the grant can happen in as low as 90 days from date of filling the complete specification. Till today (as many experts also believe) it takes about 18 months from date of filling to publish a patent and further about 12 months for its grant. So, average time from date of filling to grant is about 30 months (or about 913 days). It will be interesting to see what steps IPO at United Kingdom takes to decrease the patent pendency period by whooping, 90%.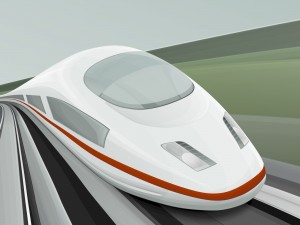 The consultation team will seek views on:
the principles on which such a service could be based
the conditions that would apply in order to use the superfast service
the details of how such a service should work in practice, including fees
the usefulness of existing patent acceleration services.
The consultation will run for 8 weeks and concludes on 12 June 2013. Review more at following link.