The objective of this Transmission and Teleprotection Report is to explore the technological intelligence in the domain of transmission and teleprotection systems for high voltage electrical networks.
---
Electric power transmission is a large-scale transfer of electrical energy from a generating site, such as a power plant, to an electrical substation. Teleprotection is recognized as the greatest technology to convert from time-division multiplexing (TDM) to packet-based networks. Teleprotection is a crucial technology for safeguarding the integrity of high voltage grids. It is a protection system that keeps an eye on the grid's condition. It can eliminate both external and internal faults and prevent damage to critical parts of the power grid.
There have been significant improvements in the transmission and teleprotection systems but some of the problems pertaining to this domain are highlighted further.
Problems Associated
External and internal faults in transmission lines
Over-currents or short-circuiting
Over-voltages resulting in equipment damage
Damage to operators
Critical transmission delay between transmitter and receiver
Malfunction/damage of a power system due to increased transmission delay
Innovative Solutions
This section of the transmission and teleprotection report demonstrates Signicent's analysis to determine the novel innovations overcoming the various problems associated with high voltage electrical networks.
THANOS: Teleprotection Holistic Application for ONOS Controller
THANOS was developed to deploy, configure, and manage substation automation and control communication systems in accordance with the IEC 61850 standard. It is an implementation of the ARES conceptual framework for teleprotection situations. Real teleprotection communication infrastructure can be quickly and cost-effectively set up and managed using THANOS.
THANOS is built on top of the ONOS SDN controller. It is a reliable controller platform based on the widely used OpenFlow protocol that supports distributed controllers for automatic failure response. When a network link fails or there are no backup paths available, THANOS monitors the link and generates UI alerts. Additionally, it supports the temporal limits of teleprotection messages and prioritizes vital traffic using OpenFlow switch queues.
5G for Smart Grid Teleprotection
The main focus of 5G is to couple smart grid services with different technologies like uRLLC, mMTC, and eMBB. The success of 5G use cases in teleprotection depends on the cost to maintain the uRLLC feature. In order to achieve the success of 5G cases, it will necessarily require considering the security, guaranteed QoS, redundancy, and also adequate backup power. The main obstacles that are preventing 5G from being a trusted and affordable alternative for teleprotection are:
5G synchronization
Lack of 5G rural coverage
Lengthy delays due to the number of hops
Lack of backup power
Many crucial applications can be supported and facilitated by the usage of URLLC (Ultra-Reliable Low-Latency Communication) in emerging smart grid applications. Some of them are listed below:
Protection automation
Interlocking
Digital substations
Remote control for HV and Virtual/Augmented Reality (VR/AR) in a primary substation environment
---
Each year Signicent provides consultancy to hundreds of organizations to help transform their innovations to value.
---
Fast-Failover Path Recovery Algorithm for Software-Defined Networks
The suggested algorithm meets the strict quality of service standards, particularly end-to-end delay, for teleprotection and control power systems. This algorithm works to configure industrial switches with vanilla OpenFlow for electrical substations in order to ensure delay limitations for power-system protection mechanisms using unicast flows. The suggested approach delivers all packets that satisfy the teleprotection constraint requirements without any packet loss during link failures.
IEC 61850 teleprotection IED: configured for inter-substation communication
An engineering tool is designed for inter-substation teleprotection. In accordance with IEC 61850, the teleprotection commands are transmitted through a first and second substation communication network. During transmission, the connected communication network of IED with the teleprotection commands gives a link specification for the teleprotection link. The teleprotection link transmitting any command over it will offer an application scheme such as blocking, permissive, and direct tripping generated, or by an IED Capability Description (ICD) generation module.
Market Analysis
An effective market study can assist in gaining important insights into economic changes, ongoing market trends, demography, and the characteristics of customers' expenditures. Market analysis provides the firm with all the essential information and different market trends which can ultimately help in making wise business decisions.
The global teleprotection in the high voltage systems market is expected to reach the US $68.09 billion by 2026 from US $19.94 billion in 2021 at a CAGR of 27.8%.
Leading Players
Under this section of the transmission and teleprotection report, the major key players working in the domain are listed below.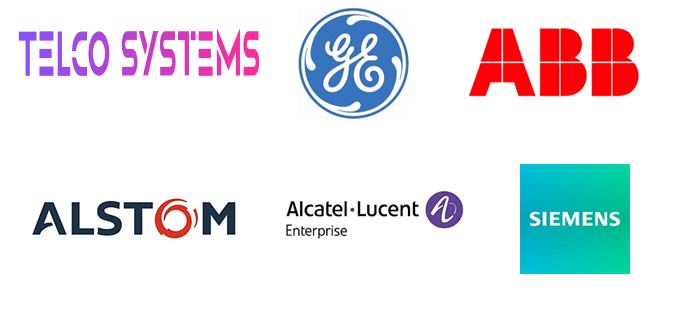 ---
Recent Report