Nowadays, design patents have been much talked about topic in almost all the manufacturing companies. The number of design patents have increased with an increase in new designs justifiable with the technology of the product.
With the dispute between Apple and Samsung, benefits of design patents have come into notice of many companies. This case has created a global awareness among the industrialists especially, among those who earlier thought very little about patenting the designs of their products.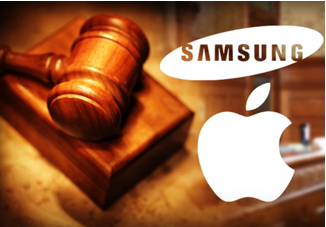 Not only this, filing a patent is also beneficial as in case of any infringement proved, the defaulter company has to pay heavy penalty or else it has to buy rights from patentee before using the same. As ordered to Samsung; jury found Samsung guilty of infringing a patent granted to Apple and hence ordered Samsung to pay Apple US $ 1 billion as a penalty for copying and using its patented property for its own for profitable means without Apple's permission.
Other than electronics, automobile companies like BMW and Honda and commodities' companies like P&G are also leaders in filing patents in design. Samsung topped the list as it was the recipient of 378 design patents in 2012 and more than 50 in 2011, though Apple was ranked 7th in this list. Under Smart phone category (utility patents) Microsoft was granted 2704 patents in 2012, whereas Samsung and Apple were granted 5,500 and 1136 patents respectively.
Although the number of design patents would never be able to compete with the large number of utility patents filed each year but one thing which is sure is that with the increase in awareness about the design patients, their number has increased by leaps and bounds in comparison to previous years.